UFC BAS Body Action System
XLINK - Pro Training System
Regular price
$199.00
$0.00
Unit price
per
XLINK is the wearable 4 tracker system that individually monitors ARM & LEG movements – simultaneously analyzing hits & kicks.
Uppercuts
Hooks
Strikes
footwork
Knees
Kicks
XLINK identifies, counts and scores every training session.
Diversity is critical to attaining peak performance. Fighters constantly change up striking patterns to keep opponents off balance. Only XLINK integrated 4 tracker technology monitors arms & legs simultaneously to include diversity with speed, rate, endurance & power in a proprietary algorithm that measures your performance to give you your X-SCORE rating and drive you to optimum results.
---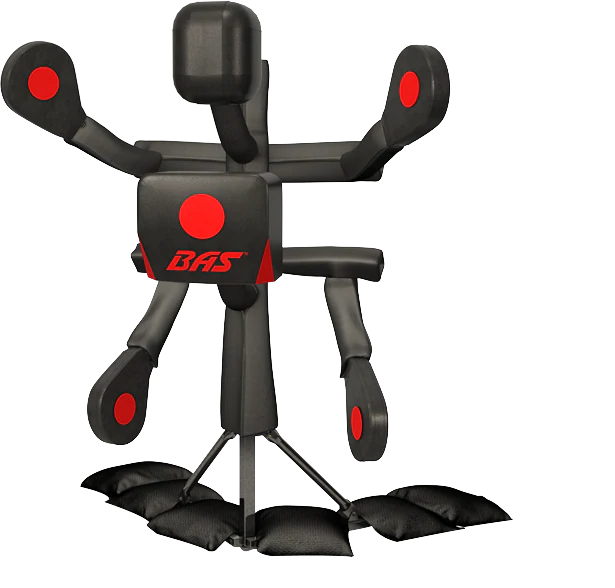 THE MOST EFFECTIVE MIXED MARTIAL ARTS WORKOUT
TRAIN LIKE BAS RUTTEN
The BAS Body Action System features a Head Pad which allows you to perform uppercuts & hooks correctly and a Torso Pad with interactive targets ensuring proper form with punches, elbows & knees.
Deluxe and X2 models incorporate Focus Pads & T-Bars for side-to-side striking, kicks and greater mass for advanced core training.
The system folds easily for compact storage and can be customized to accommodate a person of any size.
The BAS System is the closest thing to a real sparring partner and a fantastic all-in-one device to help you get the perfect workout!
Uppercuts! No other product works for uppercuts like the BAS.
NEXT LEVEL TRACKING
HOW HARD? HOW MANY? HOW FAST?
XLINK Wearable 4 Tracker Systems individually monitor
UPPER & LOWER BODY movements – simultaneously identifying, analyzing and scoring your training session
Uppercuts
Hooks
Strikes
Footwork
Knees
Kicks
Speed
G-Force
Time
Scope
Total Hits
XLINK on-demand, intelligent training experience pushes you to achieve a fighter physique with real martial arts techniques by using advanced combinations that challenge your mind & body to achieve power, cardio & confidence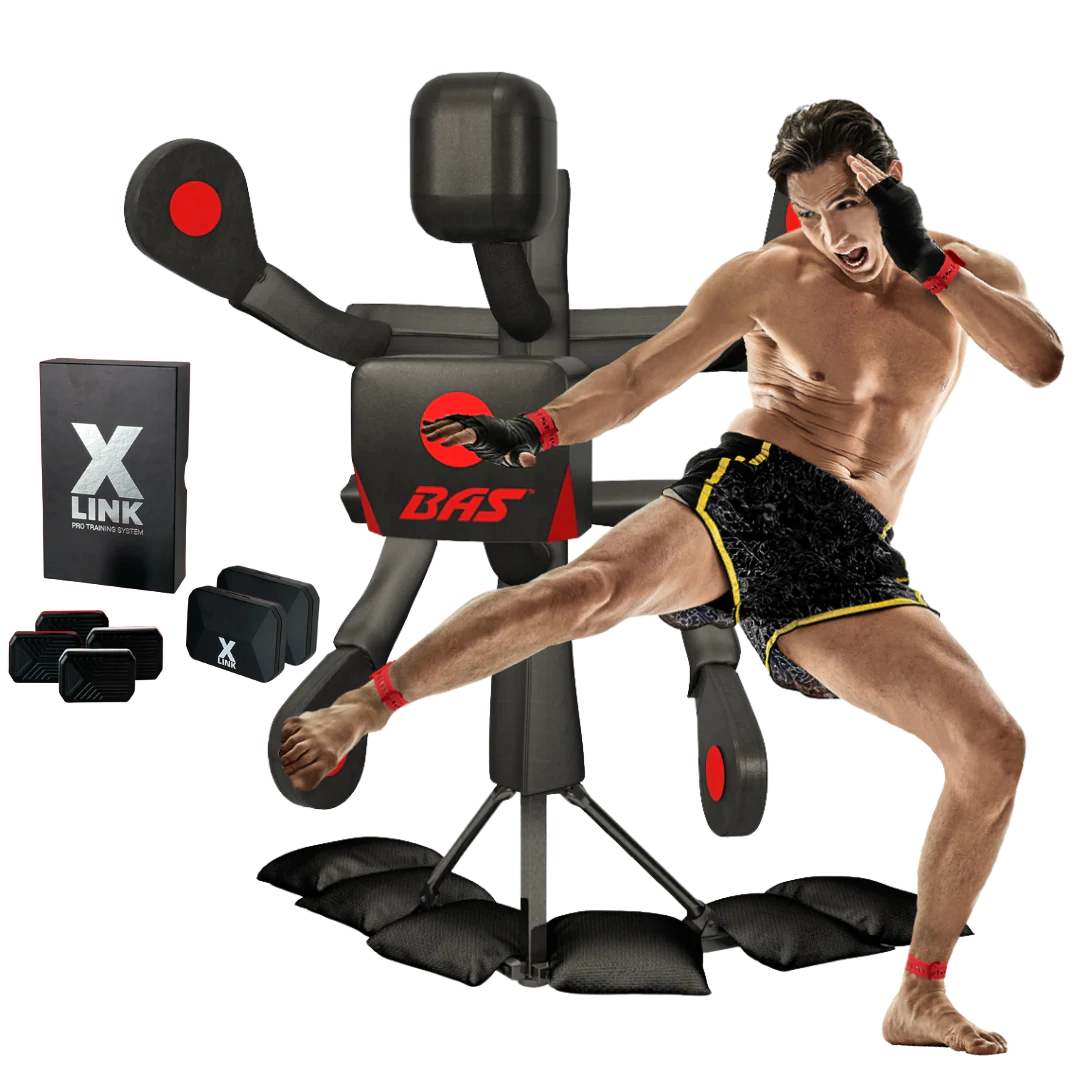 No Membership Required
Free IOS or Android App